It's Ashlee here with you today and I have a card to share with you using lots of fun WOW! products!!
Our monthly theme at WOW! this month is Rainbow so I thought it would be fun to incorporate a rainbow of glitter in the paint palette die cut....
I used a range of the WOW! earth sparkles to fill the paint palette just by adding on some liquid glue and then covering in each single colour of Earth sparkles....
Have you seen the brand new Seth Apter inspired mixed media brush??
This brush applicator is perfect for doing backgrounds with embossing powder which is what I have
done here with the pink fuchsia fusion powder...
All you have to do is brush over areas you want embossing ink and then emboss as per usual, this creates such an awesome background effect!!
I also used the WOW! mixed media brush to emboss the paint brush...
I used three different embossing powders on the brush and to achieve this I just brushed the ink on the areas for each powder...
This was also the same way I did the scissors with two powders!!
I think this is such a great way of being able to emboss tiny die cuts with multiple embossing powders instead of embossing each individual little die cut piece!!
Eco Sparkles are super pretty and perfect for those rainbow theme cards....
I hope you will come and join us this month in the WOW! embossing fans group on Facebook, where you even have a chance at some shopping credit to the WOW! store if your the monthly winner.... how cool is that??!!
I hope you enjoy my card today, Happy crafting...
Info Site: www.wowembossingpowder.com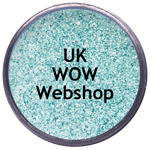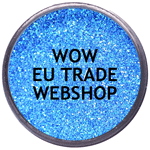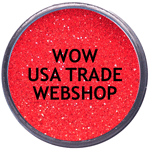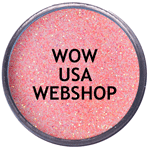 Powder Arts Thermography Warehouse LTD, Caslon House, Lyon Way, St Albans, AL4 0LB