Hello, it's
Verity
with another video and blog post as a Creative team member for WOW!
Alcohol inks create such fun and interesting patterns, but they are also great to use on vellum along with heat embossing. There are a whole variety of ways to combine heat embossing with alcohol inks, however, I'm just highlighting two ways today using vellum. What's more, if you find your piece is too vivid in colour, you can always flip your vellum and use the underside for a more toned-down look.
Alcohol inks with heat embossing on vellum Video Tutorial:
(You can view this directly on WOW! Embossing Powder YouTube Channel
HERE
)
Alcohol inks with heat embossing on vellum written tutorial:
For these alcohol ink panels, I've trimmed some vellum down to 5.5"x4.252. Now, I only had basic vellum to hand, but I would advise using heavyweight vellum if you have one to reduced warping whilst using the inks. As they dry, your panel will dry flat.
For this first panel, the alcohol inks used were Pool, Denim, Amethyst, and Tranquil Alcohol Pearl Ink and blending solution. The blending solution allows the ink to move more and soften out. To help move the colour around, use an empty pen cartridge to blow through, or you could use a straw or a hand puffer if you have one. Now, make sure you have good ventilation in your room when using these links.
Once dry, place the panel into a MISTI and stamp the Floral Vines stamp set from Altenew over the areas of the panel that you like with WOW! Clear Ultra Slow drying embossing ink. Next, cover this in Opaque bright white embossing powder and to heat set this, used speed one on your dual speed heat gun and moving the gun around the panel to prevent warping and scorching of the vellum.
To turn this panel into a card, die-cut a hexagon frame using two nesting hexagons, cutting two out of white card and one out of Lawn Fawn Fog cardstock, layering this up with liquid adhesive. Next, decide which part of the panel you like the most and adhere the hexagon down over the top. After that had dried, trim the vellum down around the frame.
For the sentiment on this card, layer up the Altenew Fancy Thanks die up similar to the hexagon frame. To help make the sentiment pop from the background, add a little sparkle by smooshing you ink pad down onto the die-cut and cover this in Clear Holographic Sparkle embossing glitter.
Finish this card off with a white heat embossed sentiment from the Concord & 9th Big thanks stamp set and foam mount this onto the panel underneath die-cut sentiment.
For the second panel, use a selection of pinks alcohol inks. The inks used here were Flamingo, Watermelon, Currant, Wild Plum and Intrigue Alcohol pearl ink. Start by dropping the colour in one corner and work diagonally up the panel to create movement across it. Again, use the pen to blow and move the ink about along with adding blending solution to soften edges out. Now allow the panel to start drying, but don't let it dry completely
When turning the panel in the light, there are some areas that are still sticky and wet. Now you can either add some Fab Foils over the top or instead add some embossing powder. The powder will stick to the tacky areas so as long as the whole panel isn't wet, you will get small patterns and areas where the embossing powder will stick. At first, I was pouring the powder over, but as there were only small areas still tacky, I found I got better adherence by just pressing the panel down into the powder.
To heat set the powder, the dual-speed heat gun works well with the vellum – make sure you use speed one – this is a lower heat setting so you're less likely to scorch the vellum. You still need to move the gun around, don't keep it still, and it will take a little longer to melt the powder, but it will melt. And when it does you get this lovely marbling look to the background. The heat embossing also gives a little dimension and texture to the panel
For this card, use the inner die cut from the hexagon frame in Lawn Fawn fog cardstock, and foam mounted this off to one side on the vellum piece. You are now able to hide the adhesive on the back of the vellum behind this hexagon, adhering the vellum panel to a cardbase.
For the sentiment, die-cut the Altenew Fancy Hello out of Tonic Studios Burnished Rose Mirror card and add foam squares behind it for dimension. Next, stamp a small sentiment – 'Paper hugs enclosed' from the Trinity stamps Mr Snailman stamp set in versafine onyx black ink.
Lastly, finish both of the cards off with Tonic Nuvo Crystal Drops in White Gloss.
Both of these cards were fun to make, and I love the marbling look the heat embossing added to the pink card.
Alcohol inks with heat embossing on vellum Supplies:
Affiliate link used: Altenew (ALT), Scrapbook.com (SB), Hero Arts (HA), Concord & 9th (C9), Craft Stash UK/US (CS / CS US)

All other links are not affiliate: Bumbleberry Papercrafts (BP)
Project supplies

Floral Vine Stamp - Altenew

ALT | BP | SB




Big Thanks Stamp - Concord & 9th

BP | SB | C9

Fancy Hello - Altenew

ALT | BP | SB | CS UK

Fancy Thanks - Altenew

ALT | BP | SB

Hexagon Solid Stack Honey Cuts - Honey Been Stamps

SB

Versafine Onyx Black Ink

SB | CS UK | CS US

Denim Alcohol Ink - Ranger

SB

Pool Alcohol Ink - Ranger

SB

Wild Plum Alcohol Ink - Ranger

SB

Currant Alcohol Ink - Ranger

SB

Watermelon Alcohol Ink (Dockside trio) Ranger

SB

Tranquil Alcohol Pearl Ink - Ranger

SB

Intrigue Alcohol Pearl Ink - Ranger

SB

Alcohol Pearl Ink Kit 2 - Ranger

SB

Alcohol Blending Solution - Ranger

SB

White Gloss Crystal Nuvo Drops - Tonic Studios

SB | CS UK

Lawn Fawn - Fog Cardstock

BP | SB

Burnished Rose Mirror Card - Tonic Studios

SB | CS UK

Original MISTI - My Sweet Petunia

ALT | BP | SB | HA

Gina K Designs - Connect Glue

BP

Scrapbook Adhesives 3D foam squares 1/4" white

BP | SB

Teflon Bone Folder - Lawn Fawn

BP

Tim Holtz 8.5 Inches Comfort Trimmer - Tonic Studios

SB | CS UK | CS US

Trim and Score Board - We R Memory Keepers

SB | CS UK | CS US

QuickStik - We R Memory Keepers

SB | CS UK | CS US
I hope you enjoyed today's video and stay tuned for more to come. If you make a card with this technique, make sure to tag us #wowembossingpowder so we can check your creations out!
Till next week,
Verity
Info Site: www.wowembossingpowder.com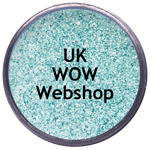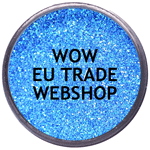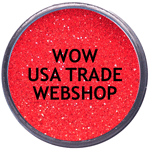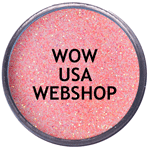 Powder Arts Thermography Warehouse LTD, Caslon House, Lyon Way, St Albans, AL4 0LB