Hello, it's
Verity
with another video and blog post as a Creative team member for WOW!
WOW! Have a new Designer on board and Seth Apter has come out with a selection of lovely embossing powders and a mixed media brush. This is great for mixed media artists out there, but if you're like me and don't create mixed media art, I wanted to show you how you can use it with cardmaking. I'm also using Seth Apter's Metalz Trio which are stunning and unique metallic embossing powders.
As you can tell from the name, they are all built on foundation metallics but have an extra twist to give them a more distress appearance. They contain some extra glitter in them giving a little texture and darker powder mixed in for the aged look.
The mixed media brush comes in a similar container to the refill tool but has a white top so you don't mix them up. When you open it up the brush is very similar to a nail polish brush which makes it easy to use.
Abstract backgrounds with Mixed media brush Video Tutorial:
(You can view this directly on WOW! Embossing Powder YouTube Channel
HERE
)
Abstract backgrounds with Mixed media brush written tutorial:
The first background we're going to create shows off the three powders well and creates a simple background base for any design you want to add over the top. Use a white card panel and apply the embossing ink with the brush in a horizontal motion. My advice to you is to make sure you wipe off any excess ink off the brush before you apply the ink, as you don't need a lot!
The first embossing powder used here is the Crusty copper. This has the lovely copper embossing powder base we know, but with added darker powder granules and small glitter to give it the aged look. Now as this melts, you can just see that shine from the metallic but it has the distress look to it.
Next, repeat adding the ink again in the same motion below the copper and this time cover with the Weathered Gold embossing powder before heat setting.
And again, apply the ink one last time to the bottom of the card and cover this in the Etched Platinum embossing powder. This background is really quick and easy to make and can be used with a whole variety of designs so is perfect for a base to a card.
To turn this into a card, die-cut the sentiment 'Thank you' out of white card using Altenew Tall alpha dies and 3 times to layer each letter up for dimension. Adhere these over the top of the embossing powder with liquid adhesive and add a few white nuvo drops to finish the card off.
For the next background, trim a piece of Soft Stone Gina K cardstock down and using the brush apply ink so it creates a brush stroke nearly the width of the panel and as you go up the panel start making the area smaller. You don't need to be neat as we're going for abstract look and it gives a more distress look to it. This was then covered in the Crusty Copper as it pairs well with the warm tone of the card. And once heat set it looks stunning, that shine and all the texture adds so much interest.
Next, add a die-cut the Birch Press Designs Big Hello Sugar Script shadow and die from white card stock, layering the word up with 3 die-cuts. To add more to this sentiment, use the brush to apply ink to the bottom of the die-cut for a dipped-embossed look. This was covered with weathered gold and heat set. This card was finished with a sentiment from the Altenew Sentiment Strips stamp set along with a few white paint splatters and nuvo drops.
For the last background, trim down a piece of Slate cardstock from Gina K designs. This dark cardstock really allows the embossing powders to pop. So for the design on this one, we'll create more of a focal point in one corner and adding a brush stroke of ink down one side of the card vertically. This is covered in the Weathered gold embossing powder and looks lovely against this dark colour.
Once the gold was heat set, add another brushstroke but this time horizontally across the top of the card, making sure this overlaps the first brush stroke. This was then covered in the platinum which works well with the grey colour on the card.
Next, die-cut a stitched tag out of white card and this time add some texture to the bottom of the tag to give it the dipped embossed look again. This time paint vertically to see the paintbrush marks and cover with Crusty Copper. For the sentiment, stamp the 'It's your birthday' from the Hello Lovely stamp set from WOW! in Versa fine Onyx black ink. Now, foam mount to the front of the card and creat a bow out of Lawn Fawn hemp cord, securing this in place with some Gina K connect glue. Again a few white paint splatters and nuvo drops finished the card off.
These backgrounds were so easy to create, I had so much fun and the mixed media brush is so easy to use! It's not just for mixed media artists, there are plenty of opportunities to use it with card making. Also how great are these embossing powders from Seth Apter. My favourite is the Crusty copper, but which one was yours? Let me know in the comments below!
Abstract backgrounds with Mixed media brush Supplies:
WOW! Supplies: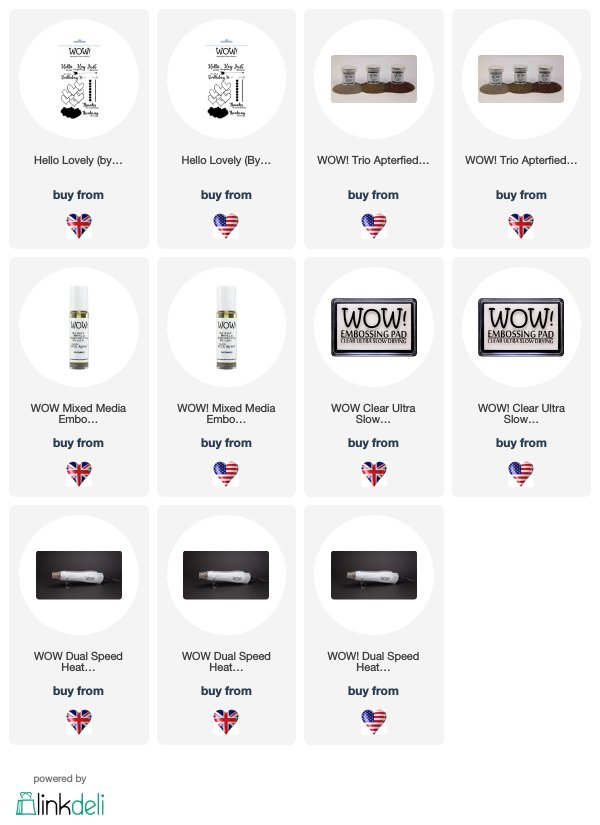 Other supplies:
Affiliate link used: Altenew (ALT), Scrapbook.com (SB), Hero Arts (HA), Waffle Flower (WF), Craft Stash UK/US (CS / CS US)

All other links are not affiliate: WOW! UK/US, Bumbleberry Papercrafts (BP)

Fine alphabet die - Altenew
Shop at:
ALT | BP | SB

Big Hello Sugar Script - Birch Press Designs
Shop at:
BP

Versafine Onyx Black Ink
Shop at:
SB | CS | CS US

Soft Stone Heavy Weight Cardstock - Gina K Designs
Shop at:
BP

Slate Heavy Weight Cardstock - Gina K designs
Shop at:
BP

Neenah Classic Crest Solar White 110lb Cardstock
Shop at:
BP | SB

Neenah Classic Crest Solar White 80lb Cardstock
Shop at:
BP

Original MISTI - My Sweet Petunia
Shop at:
ALT | BP | SB | HA

Gina K Designs - Connect Glue
Shop at:
BP

Scrapbook Adhesives 3D foam squares 1/4" white
Shop at:
BP | SB

Teflon Bone Folder - Lawn Fawn
Shop at:
BP

Tim Holtz 8.5 Inches Comfort Trimmer - Tonic Studios
Shop at:
SB | CS | CS US

Trim and Score Board - We R Memory Keepers
Shop at:
SB | CS | CS US

QuickStik - We R Memory Keepers
Shop at:
SB | CS | CS US
I hope you enjoyed today's video and stay tuned for more to come. If you make a card with this technique, make sure to tag us
#wowembossingpowder
so we can check your creations out!
Till next week,
Verity
Info Site: www.wowembossingpowder.com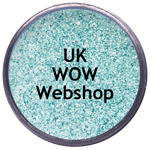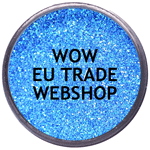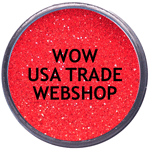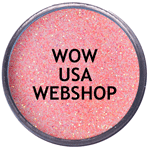 Powder Arts Thermography Warehouse LTD, Caslon House, Lyon Way, St Albans, AL4 0LB