Embossing a stamped image to watercolor is one of my favorite techniques for a beautiful card and it's perfect for beginners! When embossing a stamped image before watercoloring it creates barriers where your black lines would be which allows you to paint without worrying about unintentional bleeding within your image. It keeps all the areas separate so you only get the paint and water where you want it. It's a great way to learn how to watercolor and with the endless colors and finishes that Wow! embossing carries you can have your stamped image in any color you like.
For my card today, I used Rose Gold embossing powder because I love the big florals in this stamp and thought it added a vintage elegance to my card. I chose some of my favorite purple watercolors to really allow the embossing powder to contrast and pop against the background.
I love how the texture from the embossing powder adds dimension and texture to my card.
Look how perfectly this stamp embossed even with all the intricate details on the petals and leaves!
This card is one of my favorites and I hope you enjoy it as well. Be sure to check out the process video below or on the Wow! YouTube channel!
Thank you so much for stopping by today!
Supplies: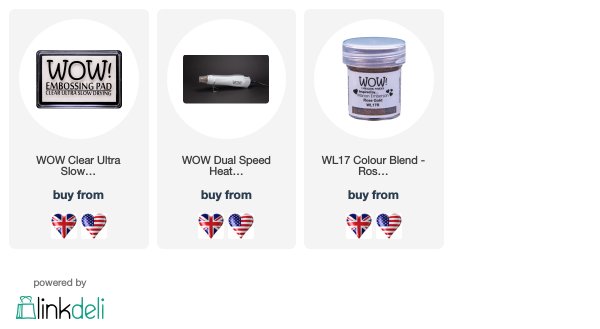 Disclosure: The links below are affiliate links. If you decide to use these links to shop, you are supporting today's post write - thank you! They may receive a small portion of the sale, at no extra cost to you. These products are endorsed by the author and we hope you will love them, too!