I like to cut 2 sets of 'happy' from card stock which I glue together and then add the top embossed letters. This gives great dimension to your 'happy' and really makes it pop on your card.
A great tip is to use the waste from your die cutting to evenly space your letters across the front of your card.
Or you can place it underneath and use the edge to ensure the letters are straight on your card and evenly spaced.
Stamp and emboss Happy Birthday sentiment onto white card and trimmed to size. To create banners from sentiment, firstly, find the centre of your strip and cut up into it.
Cut from the left outside edge into the centre and then from the right - you now have an even banner, repeat for the other end.
Finish your card with a few more stars around your sentiment.
How lovely do those embossed letters look? Why not try a different colour combination using different Trio Powders - Seth Apter's Cosmic and Metalz are wonderful for men's cards!.
If you would like to treat yourself to some of the new Trio's, or indeed anything from the WOW! website, just add my code at checkout: WOWDTJHI (capital i) and you will receive 10% off anything you buy from WOW! Enjoy!
Julie
x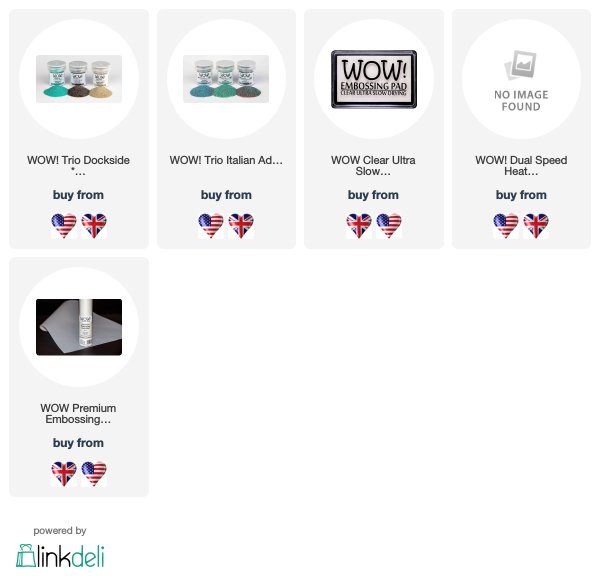 Also if you are looking for my stamp and die designs you can find a list of retailers here -