Hey everyone... Heather here again and today I'm back using the utterly beautiful new powders from WOW! and Sara Nauman called 'Sea You at the Beach'.
Three absolutely beautiful colours that are my kind of palette... Sea Turtle (front left), Sea Mist (front right) and Sea Salt (back).
I knew the perfect stamp sets for these powders, Visible Image's 'Create Your Calm' and 'Mythical Mermaid' as well as their 'Fibres' stencil as it looks so good with these stamps and I knew the powders would look magnificent.
The background is made using Distress Oxide ink pads that I've smooshed on to watercolour card stock and spritzed with water. I've then used a blending tool to add some of the same colours to fill in some patchy areas. Having
masked off an area of the stencil and smooshed the Wow! Embossing Pad through the gaps, then sprinkled on the Sea Mist powder and melted.
The bubbles are from the 'Mythical Mermaid' set and have been heat embossing using both Sea Salt and Sea Turtle and look glorious and super shimmery.
For the seahorse background, I used Paperartsy Infusions alongside watercolours to achieve the colour I was happy with and once dried, I've popped the background into a stamping platform. This meant I could layer up the embossing powders and get the different colours in different areas and do it in a more precise manner and I used the Wow! Embossing Pen to add small detail.
When I was happy with the colours, I've taken my Derwent Intense pencils, grabbed Deep Indigo and Sea Blue to go around the edge of the now trimmed seahorse and over the embossed area to add extra tone.
To break up the space behind the seahorse, I've added some netting from some Kiwi fruit I bought, cut it and pulled it about until I got the rough outline. By adding some foam tape to the seahorse, I've given it a bit of dimension and makes the focal point stand out a lot more.
The sentiment comes from the 'Dare to Swim' stamp set (also from Visible Image) and has been embossed onto vellum with a Metallic Silver starfish added.
To finish, I've edges the background with Chipped Sapphire Distress Oxide ink pad and matted it onto black card before adhering to an 8x4" card blank.
So many new trio's from Wow! and honestly, they are all just superb!! See lots of inspiration from the DT over on the Wow! blog... new video's and techniques added daily!
So, here's the products I've used on this make... see you next time! H x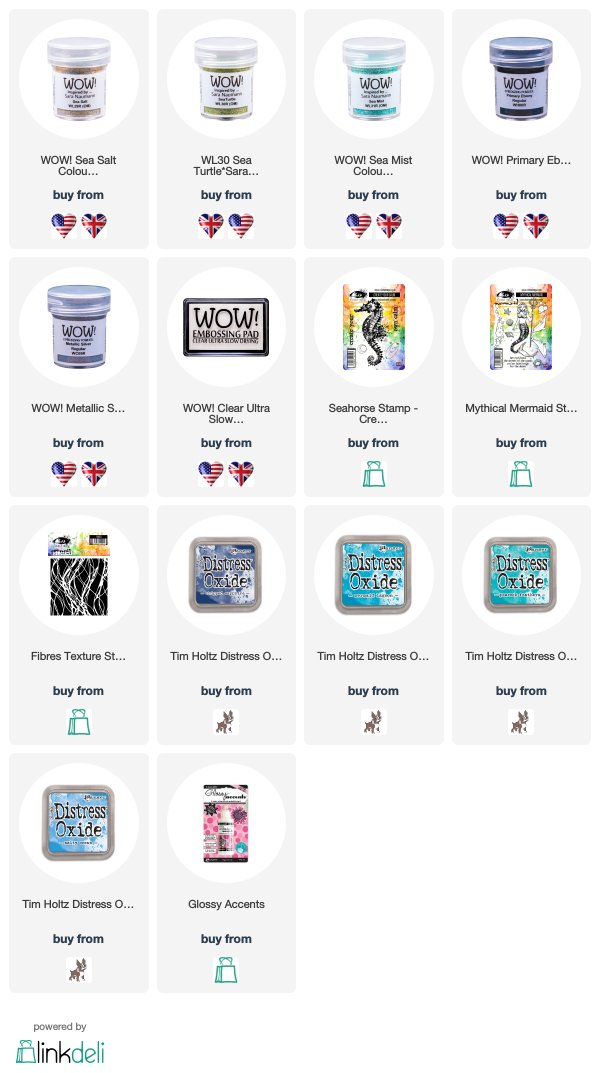 Info Site: www.wowembossingpowder.com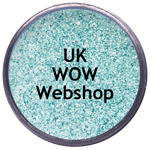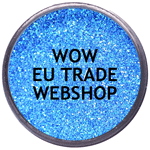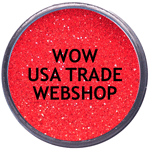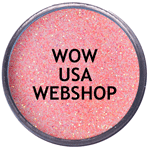 Powder Arts Thermography Warehouse LTD, Caslon House, Lyon Way, St Albans, AL4 0LB