Hello everyone...
I'm back sharing a card I've made using the two new Trio's Seth Apter has designed for Wow!
The two trio sets are both very different; Metalz is an array of burnished metallic colours whereas Cosmic is a mixture of gorgeous greens and blues... and together they make the most beautiful patina effect.
I started with the background and literally smooshed Ground Espresso, Walnut Stain, Vintage Photo and Rusty Hinge onto watercolour card before spritzing with water. When dried you get this beautiful oxidised effect that compliments the embossing powders perfectly.
You can see how I've edged the card and for this I used the Mixed Media Embossing Brush. I've layered up the colours, going back over and over to get the right rusty look.
The cogs are made form MDF and I've had them sitting around for years. Having embossed them all in one colour, I then layered up the colours as on the background card. The brush makes this so easy... you can pop the smallest dot on!! They are quite fiddly to do and I got into a bit of a mess but that's because I work in utter chaos!
To add some extra texture behind where I wanted to place the cogs, I've taken a Tim Holtz stencil, Burlap, and smooshed the Wow! Embossing Pad through the stencil and then added Metallic Copper which sits wonderfully on the background.
Before gluing the cogs in place (which I used a heat gun for) I've taken a length of copper coloured wire and just wrapped it around and stapled it to the background. I did this for one of the small cogs and one of the large.
The sentiment comes from a set I bought cheap at a craft fair but you could use one of the numerous Tim Holtz ones that he has in his range. I've added a bit of a patina effect on this too it by using the embossing brush again and I attached some white card to the rear so the words stand out a little more.
To finish, I've matted it onto a co-ordinating colour card and stuck onto a 5.5x7" card blank. As the front of the card is quite heavy, I've also attached 2 layers of card to the middle to make it sturdy.
Don't forget to follow the Wow Embossing Fans page over on Facebook for loads of inspiration from the rest of the DT and makes and projects from everyone! It's the place to go for loads of ideas and all the latest Wow! news.
Connect With Us:
Info Site: www.wowembossingpowder.com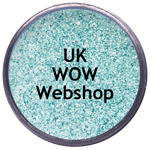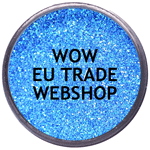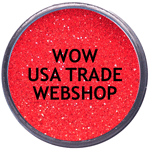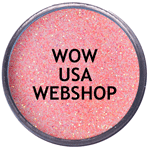 Powder Arts Thermography Warehouse LTD, Caslon House, Lyon Way, St Albans, AL4 0LB