Hi, everyone! I'm Amber Rain Davis, one of the new Video Design Team members. I'm so thrilled to share techniques, tips, and tricks with you over the next year. Today, we will emboss and Copic color vellum. Let's get creative!
YouTube Tutorial | Emboss & Color Vellum
WOW! Embossing Powders
I embossed The Gray Muse Happiness Blooms stamp in Earthtone Pepper on lightweight vellum. This earthy greyish brown lends itself well to nature-themed stamps. It's dark, without the harshness of black.
If you're not familiar with my cards, florals are my favorite subjects to color, and these are spectacular! The Simon Says Stamp Plank Background stamp was embossed with Angel Eyes from The Ferry Man Trio. Angel Eyes is the perfect shade of teal. Love it!
The sentiment was embossed with the same Earthtone Pepper to keep things cohesive.
Copic Coloring Vellum
The trick to Copic coloring on vellum is to color the backside of the paper. Alcohol markers can break down embossing powder, which can potentially damage the nibs of Copic markers. Therefore, coloring on the back of the vellum will eliminate that concern.
Vellum is non-porous or, at best semi-porous. The Copic marker will sit on top of the surface without absorbing it. Apply your Copic marker with one coat and try to minimize overlapping strokes.
If you're scrubbing back and forth and overlapping strokes, the ink will build up and create thick sticky areas. Minimizing overlap will create a smoother result.
Thus, I typically limit each element to one color to avoid blending. If I use two colors, I don't blend them, as seen with the berries on this card.
Finishing Touches
After the coloring was complete, I fussy cut the image and adhered it to the embossed background. I dabbed Ranger Multi Medium Matte onto the centers of each flower and let the rest of the image hang free. Lastly, I embellished with Pretty Pink Posh confetti.
That's a wrap, guys! Thanks a bunch for joining me today. If you'd like to see more of my designs, you can find me on my blog notableink.com and my YouTube, Instagram, and Facebook accounts.
Pin It
Share or save this post for later by pinning the pic below to your Pinterest boards. For more inspiration, visit WOW! Embossing Powder on Pinterest.
WOW! Supplies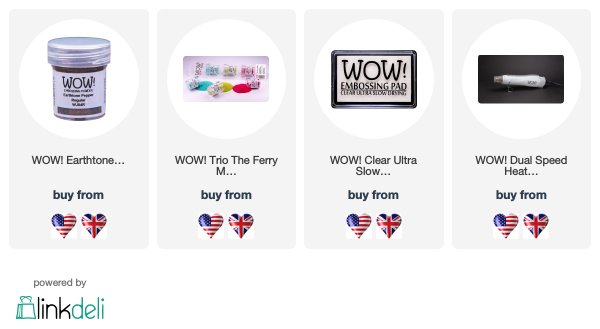 Info Site: www.wowembossingpowder.com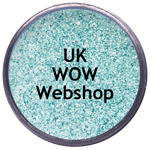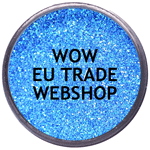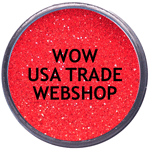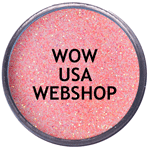 Powder Arts Thermography Warehouse LTD, Caslon House, Lyon Way, St Albans, AL4 0LB