Hello, it's
Verity
with another video and blog post as a Creative team member for WOW!
Today's video shows you how easy pattern heat embossing is. Whether you decided to do a full background like I will do today, or whether you use a small pattern within your design, it can create beautiful heat embossed interest to any project.
Pattern heat embossing Video Tutorial:
(
You can view this directly on WOW! Embossing Powder YouTube Channel
HERE
)
Pattern heat embossing written tutorial:
The stamp set I'm using is the Altenew Peace Low Joy stamp set, and for the background, I am going to use the star insert stamp. Now, this is meant to me stamp inside the fuller star stamp, but instead, I'm using it as a design element for the background. As I want to emboss the whole background, I find it a useful idea to adhere a makeshift hand to the back of the card panel with some repositionable tape. This gives me something to use to pick up the panel without getting my fingers all over the background.
I'm just prepping the background with my embossing buddy because knowing me I will have gotten my fingers somewhere over the panel when I first picked up. Therefore, I won't have to worry that the power will stick to a fingermark later on.
Next, I find it easiest to use an acrylic block to repeatedly stamp the background, as you don't need to mess about move the panel within your stamping platform making sure the stamp is the right position. It is a good idea to line your card panel up the gridlines on your mat, and I just stamped at the bottom of the panel along the centre. For your background to look more seamless and professional, make sure your pattern goes over the edge. This will make it look like it has come from a much large piece.
Keep stamping the same pattern all the way up the panel and once complete, make sure you go back in and fill in any gaps along the edge - again this helps to make the panel look more professional in there are no obvious gaps.
Once complete, I'm covering the panel in Silver Pearl embossing powder. This has a lovely soft silver colour, that is not as strong as the regular Metallic silver, and almost takes on the colour of the card beneath. As I added that makeshift handle, I can easily pick up my panel to apply the powder and then also heat set it.
So make sure your heat gun is set to speed two and you have allowed it to warm up before you bring it to your panel to melt the powder. It is best to make sure your gun is nice and hot first as this will reduce the time need to melt the background and reduced the chance of the background warping.
As you can see the background looks classic and elegant when heat set. To step the background up a notch, I'm going to do some emboss resist with two Catherine Pooler Inks. The first ink I'm applying is Aquatini and I'm using a blending tool to apply the ink at the bottom of the card, and using a circular motion, bringing the colour up the card two-thirds of the way.
Next, I'm using Day dream ink and applying this once again from the bottom in a circular motion. You may wish to go back between the colours just to smooth the transition out. After the colours are added, you just want to take a dry cloth and rub this over the top. This is because the embossing will resist the ink and the ink sits on top of the heat embossing. When you rub it away it brightens the embossing back up.
For the design elements on this card, I'm heat embossing the star from the say stamp set and covering this in Bright White Opaque embossing powder and heat set before fussy cutting the star out. For the sentiment, I've die cut the Sugar script thanks from Birch Press Designs out three times to layer up for dimension.
One of my favourite embossing glitters is Seaglass, and I knew this would pair beautifully with the colour of the card. To add the embossing glitter, I'm smooshing my clear ultra slow drying embossing pad down onto the die-cut and then covering the die-cut with Sea glass embossing glitter. As it is quite a small die-cut, I'm using a craft pick to hold it still whilst I melt the powder with my heat gun. Now I repeated this several times to add 2-3 layers of the embossing glitter. This will give you a smooth and vibrant embossed die-cut and the glitter just catches the light.

When I placed this onto the card, I decided it needed something else to help it stand out from the background. I wanted a pop of coral, and I didn't have any coloured card stock to match, so I used my Samba Catherine Pooler ink to add colour to a strip of white card before I die cut from it. Then, I adhered this to the bottom of the layered sentiment, but offset to create a shadow which just helps lift the sentiment out from the busy background.
I also heat embossed a secondary sentiment onto a matching piece of card and heat embossed this in white again. The sentiment and start were foam mounted onto the card panel.

To add a little embellishment and to bring out the coral colour more, I added a few Jewels from Lucy's card in a coral colour and adhered these down with Gina K Connect glue.
I hope you picked up a couple of tips for creating your own pattern heat embossing whether you decided to make a full background like this or just add elements of it to your project. It is very easy to do but can create a big impact, so why not give it a go.
Pattern heat embossing Quick backgrounds for Christmas with Classic Metallics Supplies: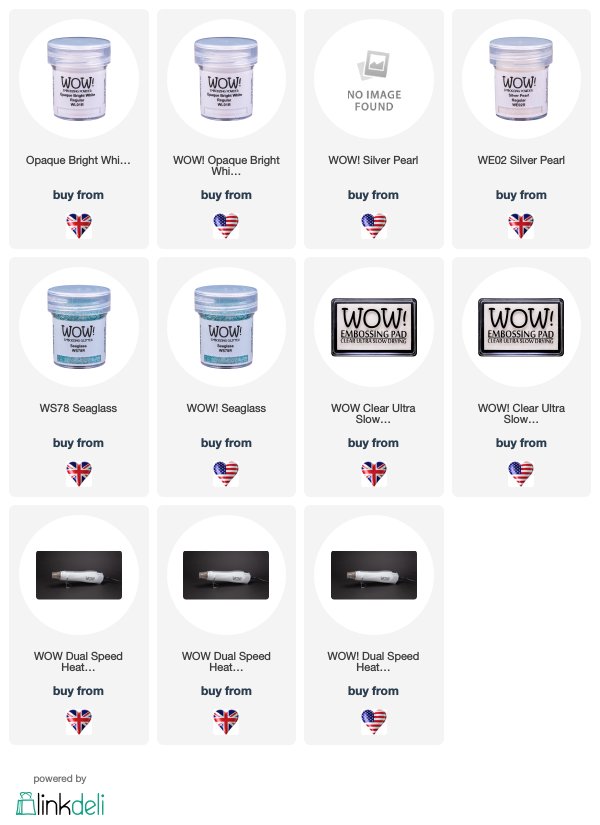 Other supplies used:
Stamps used: Peace Love Joy (Altenew), Sentiment Strips (Altenew)
Die: Thanks Sugar Script (Birch Press Designs)
Inks: Aquatini, Daydream, Samba (Catherine Pooler Designs)
I hope you enjoyed today's video and stay tuned for more to come. If you make a card with this technique, make sure to tag us
#wowembossingpowder
so we can check your creations out!
Till next week,
Verity
Info Site: www.wowembossingpowder.com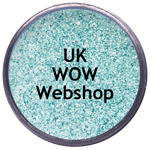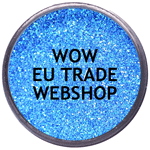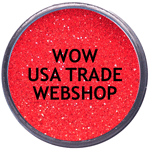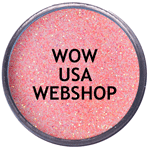 Powder Arts Thermography Warehouse LTD, Caslon House, Lyon Way, St Albans, AL4 0LB