Hello Everyone!
Martina aka Frau Pony here with you.
I am beyond excited (and still pinching myself) that I have been asked to be Decembers Guest Designer for
WOW!
I absolutely love to work with WOW! Embossing powders and can't wait to share my projects with you!
Since Gold & Silver are this months Challenge theme - let's make a start with a card featuring lots of Gold & Silver (and platinum):
When I first read about the Challenge theme, I knew that I'd like to create a sparkly and shiny wreath of stars.
To start, I grabbed my WOW! EP swatches and picked all jars that fitted into the color scheme and matched well together. To have everything ready, I have also pre cut a lot of stars with Alexandra Renke Dies.
I applied some Stick-It to the paper before I have die cut it.
This gives me a nice and even coverage of glue on the die cut and I think, this is the easiest and quickest way to stick a lot of these beautiful sparkles onto die cuts.
The other four colors I have choosen for this project are powders that have to be heat embossed.
It is awesome to be able to adjust the setting of the heat tool to each project!
When I had all my stars prepared, I drew a circle onto my card base as a giudeline where to attatch the stars.
I think, a nice and strong grey is just the perfect color to go with all the gorgeous sparkliness that will be going onto this card.
To apply the stars onto the card, I have been using glue and different foam pads.
This gives me the option to create different layers, which adds more depth and interest on my project.
Usually, I don't combine gold and silver in the same project - but combining the two with Platinum Embossing Sparkle and Powder (which closes the "gap" for me) changed my mind.
I am totally happy with the finished card.
Its festive, sparkly and shiny - without being "too much"
I hope you liked my process and am looking forward to the next post!
Martina

Info Site: www.wowembossingpowder.com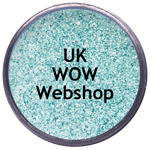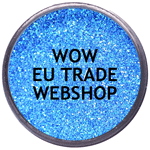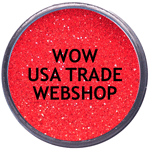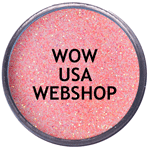 Powder Arts Thermography Warehouse LTD, Caslon House, Lyon Way, St Albans, AL4 0LB