I love a bit of theatre, who doesn't now and again? Christmas is made for theatre and drama I think and this gorgeous stamp soon to be available to buy, by our own Karen is full of flamboyance! What better than a dramatic black background, the stamped image and a bit of extra bling (if there wasn't already enough) with shimmery gold.
I'm always a bit nervous of stamping and embossing on black but I needn't have worried as this detailed stamp is a dream to use. Embossed with Pearl Gold Sparkle brings out those details in such a dramatic way and creates a gorgeous finished image.
I sprayed the stamped tag with water and scrunched it up in my hands to create the crumpled effect. When this was dry I rubbed a little gold paint over the surface to catch the creases. Before this dried, I wiped over the embossing to clean it off.
To add a little colour to my tag, I added red Ranger Stickles glitter glue to a few of the details and stamped and embossed the sentiment from the stamp set with Ruby Romance Embossing Glitter.
I love this dramatic look and think I might create a few for my Christmas gifts. Keep your eyes on the lookout for this new stamp coming into the shop.
Jaine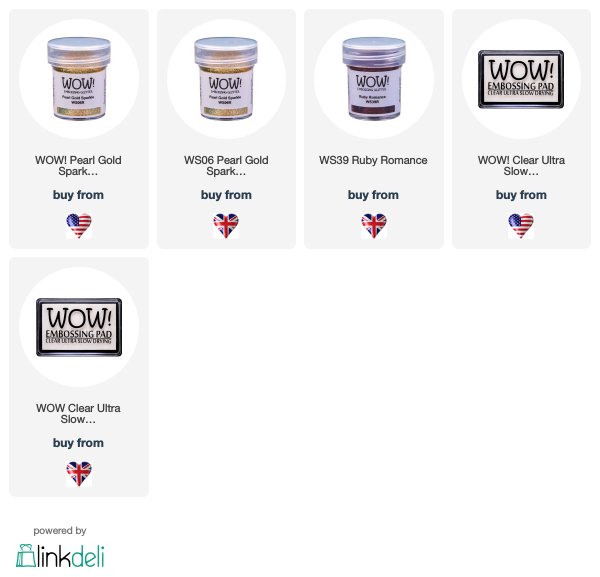 Info Site: www.wowembossingpowder.com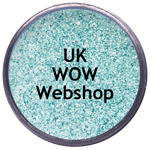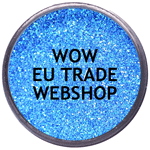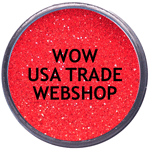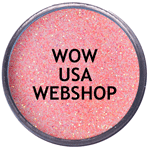 Powder Arts Thermography Warehouse LTD, Caslon House, Lyon Way, St Albans, AL4 0LB