Ashlee here with you all today to share a something fun I made to use as embellishments for cards using WOW! embossing powder and melt it powder!!
To start off I will explain how I created these cards and then get to the embellishments..
For my base I used some watercolour cardstock which I sprinkled on some Catherine Pooler colour bursts and sprayed with water...
This technique created a fun base to then use a beautiful CP background called climbing flowers over the top which I heat embossed with WOW! clear gloss powder!!
Once that was all heat embossed I used CP midnight ink to go over the whole piece...
The gloss powder resists the ink but I gave it a wipe over with a bit of paper towel and a baby wipe to remove some of the colour that was sitting on top.
It's so fun to see the end result once all the layers are done!!
For the embellishments I wanted to create my own little clear enamel type drops so to do this I popped some melt it powder and primary blue topaz powder into a tin and melted it all together with my WOW! dual heat gun....
Once all melted I started tipping tiny little drops onto my nonstick surface...
They don't take long to set at all but once they have you just pick them off your surface and you have lots of assorted sizes of drops to use on your projects....
I added quite a few of them to the main kind die cut sentiment on these cards....
This is so much fun to do with the powders, I hope you will try it out and make lots of your own enamel drops in all the colours!!
Happy crafting everyone, Hugs Ashlee.
Info Site: www.wowembossingpowder.com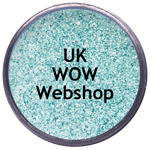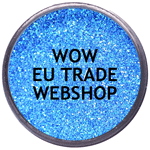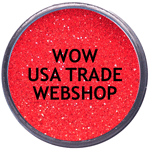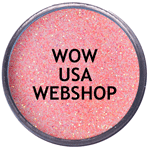 Powder Arts Thermography Warehouse LTD, Caslon House, Lyon Way, St Albans, AL4 0LB