"Hi my name is Joanne and I am the crafter behind Perky Penny Paper Arts. I have been creating with paper for many years but decided to work with it professionally in 2013. I love making cards, working with mixed media and building anything I possibly can out of pretty paper. I owned my own paper crafting store for a few years, love to teach and share paper crafting with anyone who will listen, and create awesome home made gifts for my family. My favorite place to share is my YouTube Channel Perky Penny Paper Arts. Before 2013 I was an at home mom to my twins Kayleigh and Cullen. Homeschooling them took up much of my time for 17 years. I am glad to have this time now to do what I love and share creativity with others."
********************
I am so excited to be your Guest Designer this month. If you are unfamiliar with my work I am a card maker who loves dimension. I love anyway I can pop up a card to hopefully entice the recipient to display their card and keep it forever :) Well maybe forever is a long time but you know what I mean :)
For my first post this month I thought I would create a fun double easel card to give to my brother and his wife when we visit on the 4th. I have had this super cute Echo Park Sweet Liberty* paper pack for several years and got it out to create a card. There was something missing though. I really wanted the card to shine and decided to break out my WOW Embossing paper in Vanilla Sparkle and every solid star stamp I could find and up-cycled the already fun fireworks paper in the kit. This is a great way to jazz up any patterned paper you may have.

Here is everything you need to recreate this card for yourself. It looks somewhat complicated but is actually pretty easy.
RECIPE
Media:
Supplies:
Papers:
100 lb White Card Stock
(2) 2 7/8" square
(1) 5 7/8" x 2 7/8"
Scraps
100 lb Chili Pepper Card Stock from Lawn Fawn
(1) 6" square
(2) 3" square
Scraps
Patterned Paper:
(1) 5 3/4" x 2 3/4"
(2) 2 3/4" square
Before WOW Embossing Powder


DIRECTIONS
Prepare the card base - Take a 6" square piece of card stock (red) and score it in half on one side. Then only on one of the sides that is not scored cut at 3" to the center of the card. Lastly score each of the two squares you have created on the diagonal towards the center of the card and fold them towards the outside edges on each side. This completes the card base to be decorated :)
Prepare the mats - Cut the following papers accordingly. Red: two 3" square - White: two 2 7/8" squares and one 5 7/8" x 2 7/8" and a scrap for the sentiment - Patterned: two 2 3/4" squares and one 5 3/4" x 2 3/4" rectangle.
Add some sparkle to the patterned paper by choosing coordinating small stamps and stamping and heat embossing them with a complimentary embossing powder. Have fun with this and be careful not to go overboard.
Layer up the cards. Start by layering the 3" squares with the corresponding 2 7/8" white squares and then the 2 3/4" patterned paper. Next layer the white and patterned paper on the rectangle section of the card base. I decided to use my corner chomper to round the corners on the rectangle section but this is completely up to you.
Now for the little bit more complicated part of the card. Place the card base on the table in front of you with the decorated rectangle section upright and closest to you. Take your square on the left and fold the flap towards the outside and apply adhesive to the exposed half of the back and apply the 4" square to this section. Repeat on the other side.
Lastly, decorate the card with embellishments, stickers, whatever else you like. Feel free to let things hand over on the long sides as this card can be shipped in a 6" square envelope so you have a bit of wiggle room. Make sure to add a few decorations with some foam tape to act as stoppers on the rectangle section of the card. This will help the card hold it's shape when it is displayed.
Thank you so much for checking out today's card. I had so much fun making it to share and look forward to sharing my next Guest Designer project with you soon :)
Hope you have a crafty week,
Joanne
Perky Penny Paper Arts
* Unfortunately, because I got this kit a few years ago, it is no longer available as a physical kit but you can purchase it as a digital set which I have linked to above.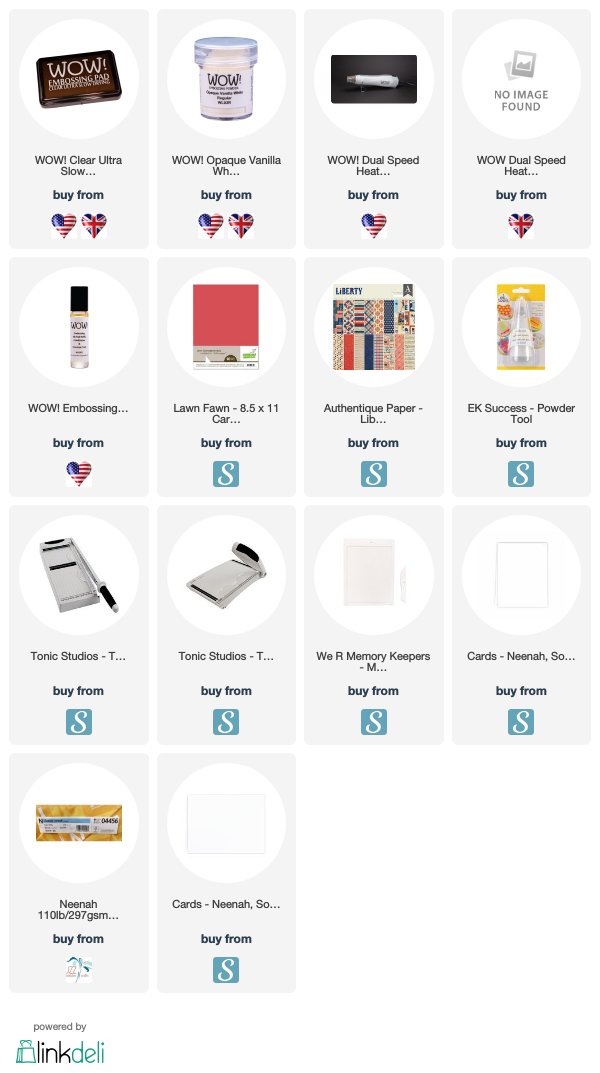 Info Site: www.wowembossingpowder.com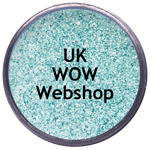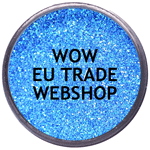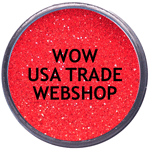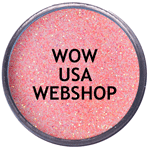 Powder Arts Thermography Warehouse LTD, Caslon House, Lyon Way, St Albans, AL4 0LB