Who isn't a BIG fan of this talented crafter? Zsoka joined out team last year and we have been blessed by many of her fabulous creations.
We have done a little write up piece to get to know her that little more.
___________________________
What is your favourite thing about crafting?
I forget about the world while I craft.
💖
If you could chose anything to do for the day, what would it be?
I
'd love to go back in time for a day...To about 9-10 years ago. I was much happier then. I however did not craft back then, ha!
💖
Is there anything you wished would come back into fashion?
I generally don't care for trends, never did. I wear what I like and want (well this has been limited by my size these past few years). It's the same in crafting, if I like something I will use it, let it be a certain color, embellishment or design concept. I've loved coral for about 15 years, it finally made Color of the Year haha! Don't limit yourselves by what others say looks good. Go with your guts!
💖
What song would you say best sums you up?
Hmmm, that's a hard one. I love music, but I can't think of a song right now where I thought wow that sounds like me. What if I just mention some of my fave bands instead haha?! I've loved Depeche Mode since my early teens so I will always mention them even if I haven't listened to them in ages. I love Brit Pop, Muse, Placebo, Coldplay especially. I miss going to concerts! We only took Maxim to one so far, we went to see Triggerfinger a few years back!
What is your favourite book to read?
Considering my dad has a library at home...I never read. I'd rather craft! Since my son was born I only read children's books haha - I started 5 books I never finished. Before I had him I liked Dan Brown and John Grisham type novels and there was this British guy living in France that was hilarious, Stephen Clarke I believe. Having said that, I never was big on reading.
💖

Aside from necessities, what one thing could you not go a day without?
I don't think I've gone a day without the internet in a loooooong long time. I don't even think I should admit this?! But seriously with smart phones one can't even avoid it!
💖
Here are three of Zsoka most favourite creations being on the WOW! Embossing Design Team.
__________________________________
Info Site: www.wowembossingpowder.com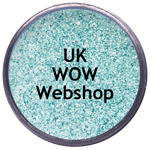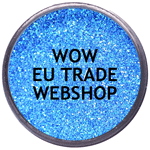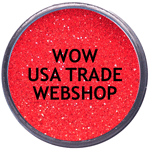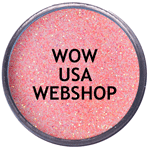 Powder Arts Thermography Warehouse LTD, Caslon House, Lyon Way, St Albans, AL4 0LB