The most fun part of having a blog hop is meeting, sharing and inspiring one another in this beautiful crafting community. We feel so blessed to have our paths cross with each other and we all hope this collaboration inspires you all.
BLOG HOP Line Up
***GIVEAWAY***
No blog hop is complete without some prizes. Are you ready for some awesome giveaways? Each Company is giving a way -
The only think you need to do for a chance to win is leave a comment on each of the design team members blog hop.
Hi all Marion here and welcome to my creations for the hop ...........
When you have beautiful products to work with, you can't class it as a 'job' Ours aside, Honey Bee Stamps and dies are just stunning and such a wonderful quality !!
Why not join along and make this card for that special friend.
5" x 5" folded card
4.75" card front, using the Double Stitched Heart Dies from Pink and Main cut out a heart just off to the right. The fab thing about these dies is the stick goes on the piece thats cut and the aperture !!!
Fill the heart up with leaves alternating the colours. I used WOW! Kiwi Krush, Goose and Avocado.
I couldn't stop there, in fact if I had more time I'd have done loads, but rest assured this won't be the last time you see these stamps and dies…. Here's another quick card..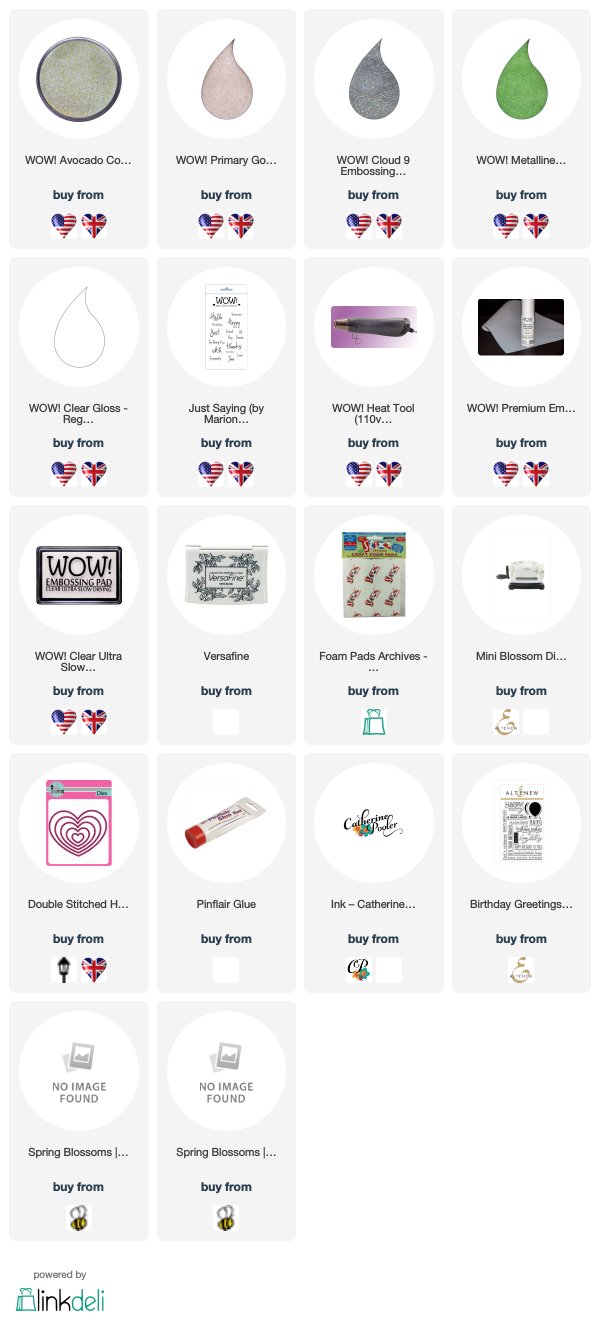 Hugs Marion xx
Click on the pictures to take you to the place to buy your supplies… and then play till your hearts content !!