It's Rosali from ilovestamping again! I am here with my second post as WOW's guest designer for June! :-)
For today's post I really wanted to try out foiling because – believe it or not – I have never tried it out before! That needed to change asap, hah! WOW has a lot of gorgeous colors in their line of Fab Foil but since the design team is focusing on everything GOLD this month I thought I'd join them in doing so! Besides gold, I also added green and kraft to my color scheme – I have seen others use this combo and I thought it was lovely.
My technique to add foil to my cards today is based on WOW's Bonding Powder. It makes it possible to add foil to any stamped images – but without having to have a foiling machine or laminator. Here is how it works:
Bonding Powder is a powder that you use like embossing powder and it gets sticky when you heat it up! As my stamp image I used a leaf from MFT Stamps' "Sketchy Flowers" set. As usual, I used an antistatic powder tool first, then stamped the leaf with WOW's Clear Embossing Ink onto cardstock and put the Bonding Powder all over the stamped image:
Before heat-setting the image it's important to let your heat gun heat up for at least 30 seconds before you put it to the paper - especially with this kind of powder as you want to heat it a little longer than you would do with embossing powder. You want to melt it really good! Once the powder has turned from white to transparent and is melted you have to act rather fast. It's best to have your piece of foil out already so you can lay it over the melted image right away. You can then use your fingers to carefully press the foil down onto the powder. I have also used a bone folder but only from the backside of the paper. You can now already see the stamp image through the foil:
After letting the bonding powder cool down for another bit you can carefully remove the foil. You get this beautiful shiny image:
I repeated the process with gold foil and also with another leaf image. I did end up with some sprinkles of foil around my stamp images (probably because tiny bits of the bonding powder stuck down where I didn't initially wanted them to) but I didn't mind too much. I actually incorporated them into my design by adding more splatters with black watercolor paint to my foiled panels! :-D
To put my two cards together I die cut panels from white and kraft cardstock using MFT Stamps' "Inside & Out Stitched Rounded Square" and "Wonky Stitched Rectangle" dies. For the sentiments I chose WOW's "Metalline Green" and "Pearl Gold Sparkle" embossing powders. To make the gold sentiment stand out on the black cardstock I used white pigment ink instead of clear ink for embossing. It's actually the first time I have tried that and I like how it turned out!
Here are my finished cards:
And look how amazing the foiled image looks reflecting the light from the side:
I hope you liked my cards and tutorials this month! I'd love for you to visit me on
Thanks again to the WOW team for asking me to guest design!!
WOW – Clear Embossing Ink Pad
WOW – Premium Embossing Craft Mat
MFT Stamps – Sketchy Flowers Stamp Set
WOW – Metalline Green Embossing Powder
Tsukineko – Brilliance Moonlight White Ink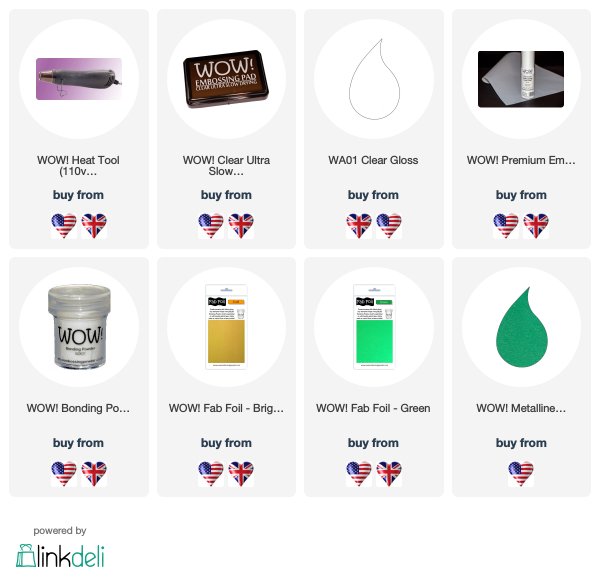 Connect With Us:
Info Site: www.wowembossingpowder.com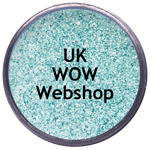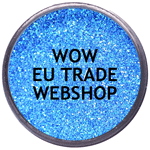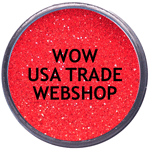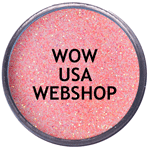 Powder Arts Thermography Warehouse LTD, Caslon House, Lyon Way, St Albans, AL4 0LB