Hi All .. Jo here bringing to you a nice little sneak peak of a fabulous new colour that will be available to retailers and the WOW online stores in February 2018.
Today's card creation has a variety of elements such as masking, ink blending, pencil shading and background scoring.
My inspiration has come from the WOW's January Blog Challenge.
Even though this almost a one layer card there is so many ways to add texture and faux layers just with some simple techniques.
Apart from embossing powders, glitters and tools I also love the stamp collections that WOW has in their stores. Their array of background stamps are beautiful and have some intricate details that heat emboss really well as well as stamp crisply. Today I have used the J'Adore hearts background stamp which I have used with mask creating this heart on heart image.
I have recorded this card making process on you tube so please visit me over at You Tube and see today's card unfold in front of your eyes.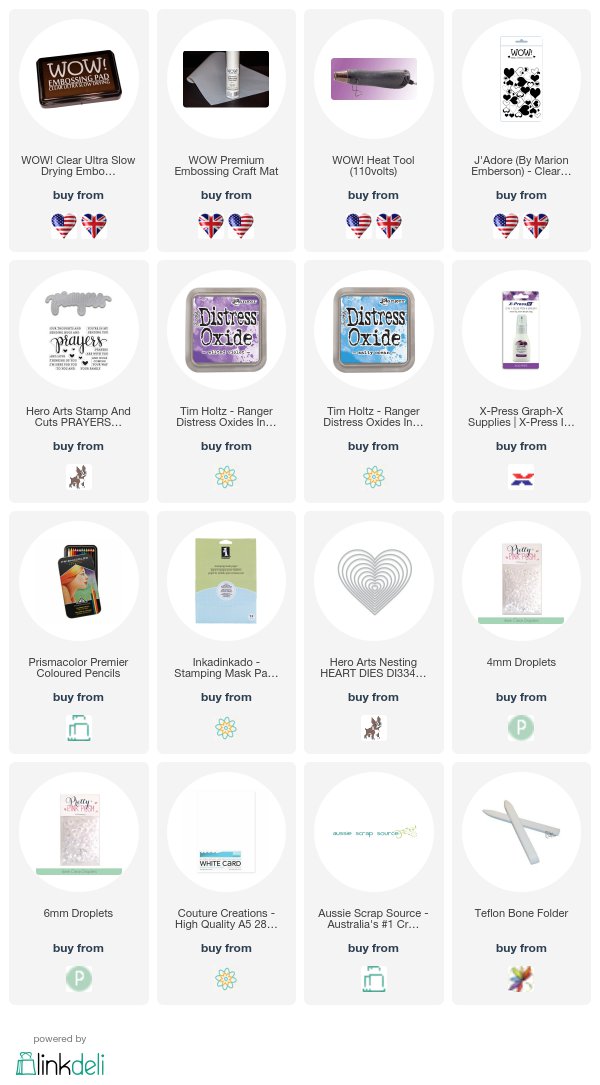 Happy Paper Crafting Peeps
Hugs
Jo
Thought I would get you a bit excited and add a picture of what is being released in February 2018