Hi guys and Happy New Year!
It's Erica with you today, for my first post of 2021 and my first for this year's Design Team term. I'm so pleased to be part of the team for another year as it's such a wonderful and supportive team. Another plus side is of course all the embossing powders!! For today's post I have used a new one, called Halo, it's not available just yet but just keep your eyes peeled as it's truly sparklylicious!!
As I'm a bit of an inkblending loony, I have loads of spare pieces laying about and I thougth I'd use up some of those rather than making more. No matter how much I claim that ink blending is my cardio, it's not, I just love it.
On a rainbow (what else... ?) piece I dabbed my Embossing Pad all over and then sprinkled the Helo glitter on top. Oh my! It's out of this world sparkly!! To make sure most of it stayed on top of the piece, I used the heat tool on the lowest setting and set it from underneath.
This combo made the panel look almost holographic and I almost whined when I ran it through my diecutting machine, with the Say Hello die from Concord & 9th. I needn't have worried, it turned out fantastic. The fun thing with this die is that its two pieces but you get two cuts from the big die alone, so three in total.
At first I was only going to use the big one, but then the old 'do not waste sparkly stuff' voice inside of me nearly had a hysteric fit, so I decided to use them both, to make two different cards.
As the diecut pieces are so colourful and bright, I adhered them directly to white card bases. The funny thing is that the outline one kind of looks pastel neon on its own, and the big piece is like a carnival of colors.
Under these I stamped 'I could totally go for some of you right now' in Mushroom and Dove ink, also from Concord & 9th underneath. I used the lighter Dove on the outline card as it felt like too harsh with the much darker Mushroom, which I did use on the big piece card.
I almost left them like that but if you know me, you know I can't stop fiddling and adding stuff... and today was no different. I used the slim Say Hello die too, and cut one out of black card stock. That went so well with the big piece. The black might even help the colours pop even more!
Black, again, felt too harsh for the outline card. The hello for that one was cut out of grey card stock instead and that was a much better fit.
Well, that's it from me for today but I hope you enjoyed these cards and get a chance to hop on over to the YouTube channel and watch the video. Below I have linked some of the products used, and I have also linked the Changer Powders and Glisten, as that could be a great alternative for the Halo powder. They are also super versatile and I love them!
Thanks for stopping by, lots of love and happy crafting from Erica
PS If you shop, don't forget to use the code WOWDTEA to get 10% off your order!
Connect With Us:
Info Site: www.wowembossingpowder.com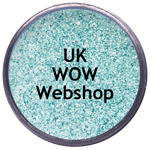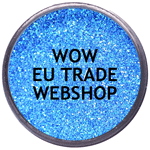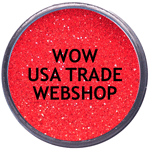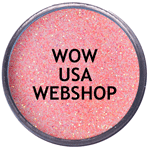 Powder Arts Thermography Warehouse LTD, Caslon House, Lyon Way, St Albans, AL4 0LB
UK
https://www.wowembossingpowder.co.uk/