Hi friends!
It's Erica on the WOW! Blog with a couple of friendship cards today. There is also a video up on the
WOW! YouTube channel
.
This month's theme is Repeat Stamping, and for those of you who know me, know I love doing this! I have used a stamp set from Mama Elephant called Friend Indeed, and a gorgeous array of glitter powders. Mermaid Tails, Seaglass, Splash and Calypso. Two shades of Calypso actually. One old tub and one new.
With the help of a MISTI or stamping tool, repeat stamping is so easy and fun. Adding embossing powder or glitter to it, makes it extra fabulous!
On the first one I stamped up the image with the Embossing Pad and then sprinkled the glitter powder on them. In the order of Calypso, Seaglass and Mermaid Tails. I used the heat tool on top of this, instead of heating it from underneath. I thought I had made a big mistake of mixing the Seaglass and Mermaid Tails as the smaller, lighter glitter pieces looked like Seaglass. It turns out that I didn't but I did not realise this before I added more Seaglass and Calypso to it to make a custom blend.
On the second I decided to stamp with a coloured ink first, Distress Oxides in Peacock Feathers, Cracked Pistachio and Mermaid Lagoon, and then use the Embossing Pad on top with the custom blend. This time I did heat it from underneath and it turned out fabulous!
To finish off the cards I used several of the small stamps from the stamp set, in the same place on both panels thanks to the MISTI again. I used black ink for this to make them pop. With this done, the final part was to trim off the panels a little before adhering them to white card bases.
So, what do you think I should call my custom blend? Leave me a comment here with a suggestion!
Thanks for stopping by today! I hope you found some inspiration here and will try your own repeat stamping. Don't forget to upload your creations in the WOW! Facebook fan group. A random winner gets drawn every month with a gift certificate to the shop up for grabs!
Lots of love and happy crafting from Erica
Info Site: www.wowembossingpowder.com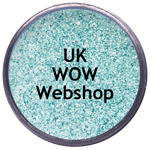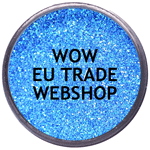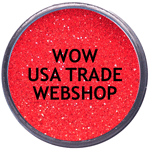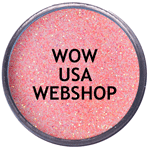 Powder Arts Thermography Warehouse LTD, Caslon House, Lyon Way, St Albans, AL4 0LB
UK
https://www.wowembossingpowder.co.uk/