Hi All, I h
ope you are all keeping safe and well in these very different times.
Repeat Patterns is the theme for this months challenge, so I thought I would use one of my new Julie Hickey Designs stamp sets - Floral Frames to create this glittery rainbow repeat card!
I used a selection of glitter embossing powders in a rainbow of colours...
From the top: Ruby Romance, Cup Cake Hearts, Tangerine, Picnic Basket, Lime Rickey, Spring Breeze, Something Borrowed, Splash and Royal Crush.
Working on a 6x6 card blank and using my stamping platform I inked my stamp with WOW! Ultra Slow Drying Embossing Pad and stamped out my first floral frame in the top left corner, leaving a small border of the card showing. Sprinkle on Ruby Romance embossing glitter, tip the excess off and put back into the pot. Now heat your powder using WOW! Dual Speed Heat Tool from underneath.
TOP TIP: Heating from underneath gives a much smoother finish to your embossing and it will mean you don't loose any of the glitter from the embossing powder.
The next floral frame that I stamp is top right. I lay my embossing powders out, upside down so I can see which colour I need next.
I now stamp the Floral Frame in the centre of the top row, again using my stamping platform and using the stamped image on the left and right to
align correctly. Repeat the steps above this time using Cup Cake Hearts embossing glitter, heating to melt the powder.
I now stamp and emboss the bottom row in the same way, starting with Something Borrowed in the bottom left hand corner.
Then stamp and emboss Royal Crush in bottom right hand corner.
Continue with the centre row, stamping and embossing the left hand side with Picnic Basket and then the right hand side with Spring Breeze in the same way as before. Fill in the centre square with Lime Rickey.
I added one of my new sentiments from Positive Wishes stamp set, inking around the edge to make my sentiment pop.
I hope you'll join in with the WOW Embossing Facebook challenge and share your projects with repeating patterns.
Info Site: www.wowembossingpowder.com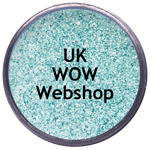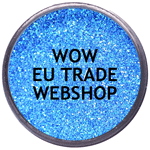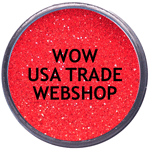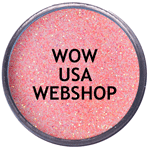 Powder Arts Thermography Warehouse LTD, Caslon House, Lyon Way, St Albans, AL4 0LB
UK
https://www.wowembossingpowder.co.uk/

JULIE HICKEY DESIGNS A6 STAMP SET FLORAL FRAMES SET OF 6 | SPRING BURST COLLECTION